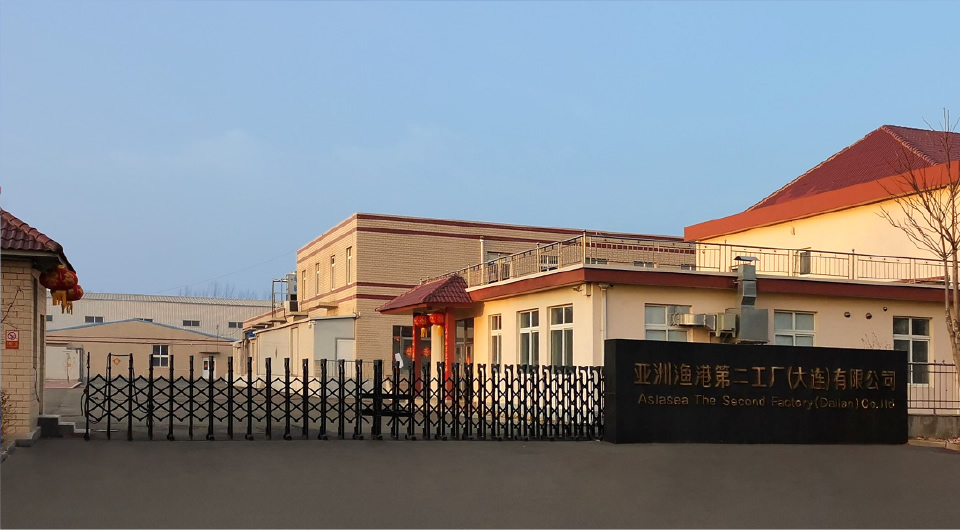 Asiasea Second Factory (Dalian) Co., Ltd.
Asiasea Second Factory (Dalian) Co., Ltd. was founded in Februry 2019 and wholly invested by ASIASEA Group.

Z2 plant is located in Jinzhou City. Z6 plant has over 20 echnicians, administrators, and 200 workers, equipped with advanced facilities and modern management.Z2 plant occupies a total area of more than 15,000 square meters. The total annual processing capacity of the four workshops exceeds 2000 metric tons."

Z2 factory has passed SC audit on canned livestock and poultry, canned fruits and vegetables, seasoning, quick-frozen prepared food, dried aquatic products, salted aquatic products, cooked aquatic products, etc. In terms of seafood leisure food, seafood grilled fish series products, seaweed series products, fish skin series products and seasoning series products, it has the advantages of mechanical processing, mature technology and stable operation.
Diversified seafood product line
Savory Seafood Snacks
Grilled Fish Series
Algae Products
Fish Skin Products Series